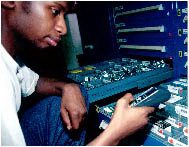 To be successful in business you must attract, hire, and retain top talent. This critical function determines the long-term success of your company.
At Oventia, we're as excited as you are about the growth and success of your company. That's why you can count on us when your employment needs require that you attract quality people with a proven and successful track record. Whether you are looking to add members to your corporate team or to bring together a skilled group of project consultants, our professional team of staffing experts won't rest until your expectations are exceeded.
We hope you'll find the information you need on this site about our company and the products and services we provide. Whether you are a prospective client or employee, we look forward to working with you.
If you're a prospective customer or employee, click here to contact us;
We are proud members of the following organizations:
Greater Louisville Chamber of Commerce

Bullitt County Chamber of Commerce

By joining our mailing list, you will be the first to know about:
Breaking news about our business
Helpful HR tips
Exclusive special offers
To join the list or to request specific information, click on the email link here: